Back to Shop
Peak Sheet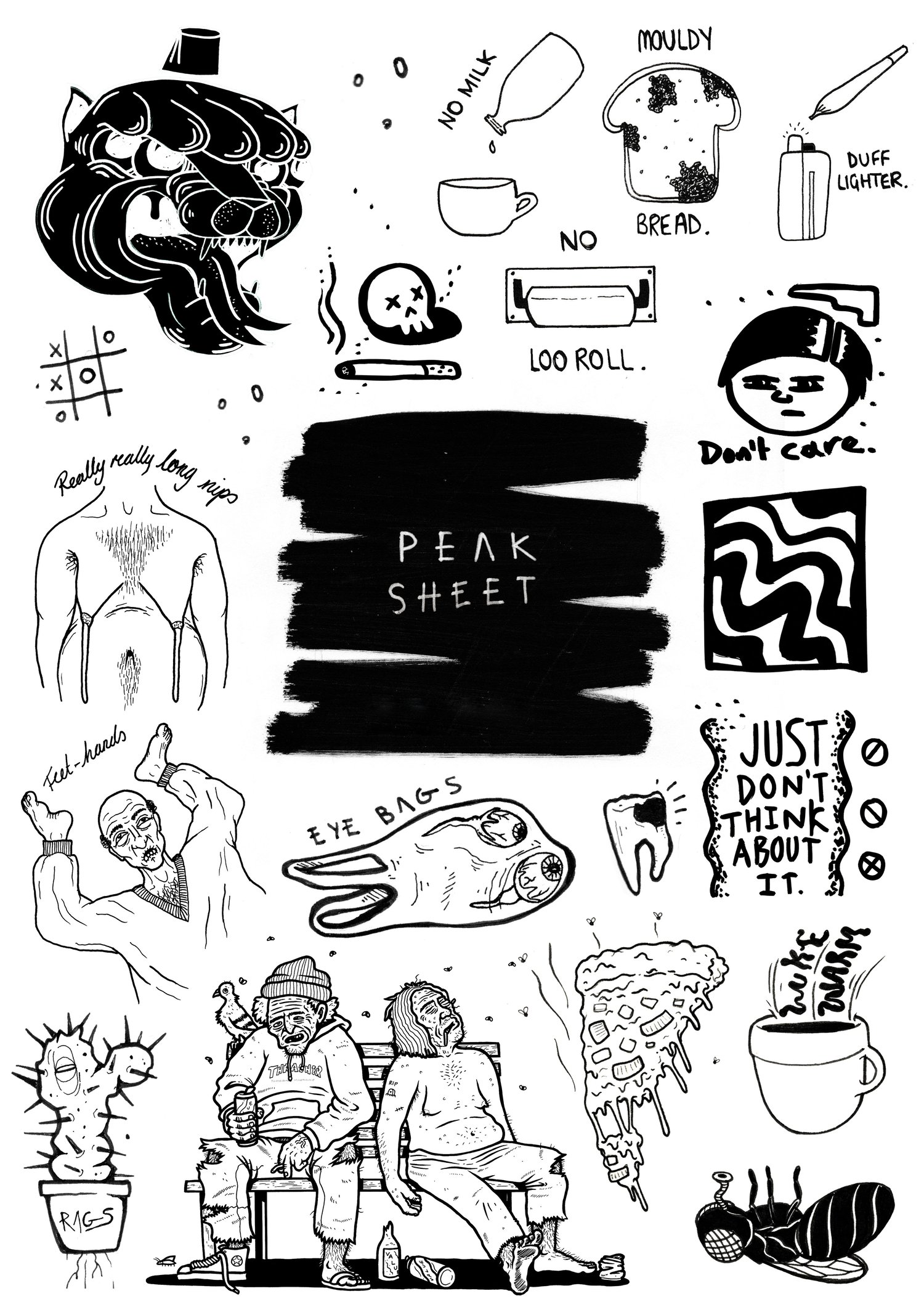 £

5.00
A place for doodlers to mind dump peak sh*t.
The definition of peak:
Bad luck, gutted. When some sh*t goes down that is bad on your behalf, peak for you. When something bad happens to a mate, peak for them. Effectively meaning bad luck /gutted to f*ck. English street slang.
A collaborative 28 page A5 zine, created by me, featuring 6 other illustrators local to Ipswich. With work from: Benny Brown, George Yarnton, Joel Millerchip, Georgia Dean, John Ray Bajao and Stanley Baddeley.
COMES WITH A FREE A3 PEAK SHEET POSTER!